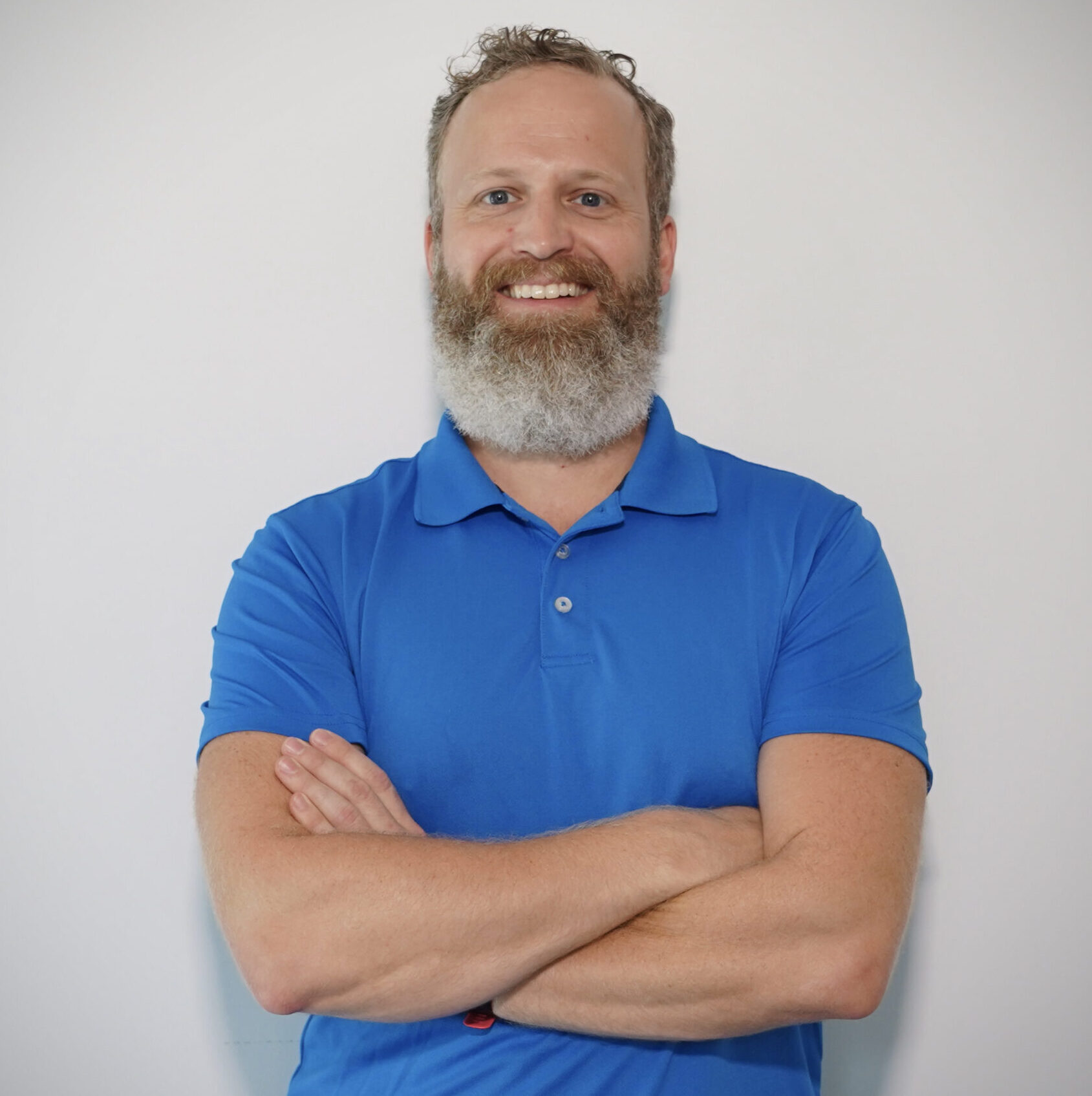 Postural Alignment Therapy
My Story
My journey with The Egoscue Method started when I graduated from Indiana University in 2003. I was a semi-frequent distance runner since participating in cross country and track high school, and like many runners I was always battling injury. Shin splints, metatarsal stress fractures, achilles tendonitis and foot extensor tendinitis were all common pains and injuries during those times. Undoubtedly, my dysfunctional hips, knees and feet eventually gave way to a torn ACL in my right knee in 2007. I re-ruptured the repaired ACL again in 2008.
The Egoscue Method
My Journey
Why did this happen? Well, after studying The Egoscue Method I learned that my body wasn't functional. In other words, my feet, hips, knees, shoulders and head were all out of alignment, which resulted in a recipe for disaster. However, running was (and remains) my passion and I never stopped. In fact, no one could tell me to stop. No headphones and no running partners, I kept it simple: Just my body, my breathing, a will to burn some calories, break a sweat and release some endorphins for serious stress relief. However, I knew that I needed to take responsibility for my body, but my ever-present dysfunctions had resulted in arthritis in my traumatized and twice-surgically repaired right knee. Knee doctors told me "no more running", and "well, you can run but we'll replace the knee when you're 50 years old". Foot doctors outfitted me with orthotics, ultimately making my back hurt. I wasn't hearing any of that.
Amazingly, what enabled me to keep lacing up my running shoes was a willingness to perform an Egoscue menu prior to my running.  However, the lack of consistent commitment to a menu kept me from achieving true function, so although I went running occasionally, knee pain and foot pain always subsided thereafter.
Postural Alignment Therapy
My Relief
Now I'm 40 years old, 205 pounds, and I just ran 4 miles in under 32 minutes. As a Certified Postural Alignment Specialist, I've learned to fully take responsibility for my health, set reasonable goals, and perform an Egosuce menu on a daily basis.
Because I experienced so much success with a true dedication and commitment to The Egoscue Method, I wanted to help folks who are in pain get back to what they love doing. Activities like gardening, jogging, cycling, golfing 18 holes and even lifting grandchildren are all well within the realm of possibilities.
In-Person Sessions
Jeremy's home studio is located in Ladson, South Carolina. Clients can choose if they would like to attend in-person sessions. As a Postural Alignment Specialist, Jeremy will be able to provide a direct assessment of your posture and generate a postural exercise menu for you to perform both in-studio and at home.
*Jeremy has received both COVID-19 doses and will have his vaccination records available if needed. Masks are encouraged and will be provided in-studio. 
*If you are feeling ill, please reschedule your appointment for everyone's safety, thank you! 
Online Sessions
Jeremy understands that some clients feel more comfortable in their home environment. Although it is recommended and beneficial to be seen in-person by Jeremy for your first session, client comfort is of the upmost importance. Applications like Zoom and Skype allow the sessions to be demonstrated and performed from the comfort of your own home.
*You will need at least 10-15 feet around you and be able to move away from the computer 10-15 feet. Jeremy will need to be able to assess and take pictures of your postural alignment.
Make An Appointment
If you want to schedule a virtual or in person appointment you can Call 317-379-3166 or use the form down below. *Please be aware of COVID-19 procedures, masks will be provided.
WHAT OUR COLLEAGUES ARE SAYING
"We are able to build trust, confidence, and credibility because our clients know we understand the underlying problem to their symptom, and we provide multiple disciplines to increase successful recovery. It also adds value that their bodies can heal themselves. There are times when the client's body is so hypersensitive that any kind of manipulation would be too much. With posture therapy, however, we have tools to still help them, even when they do not want to be touched."
"After learning the Postural Alignment E-cises through the Egoscue Institute, I have seen many of these same clients learn how to fix themselves and eliminate or greatly reduce their pain and dysfunction. When I can educate a willing client and they can accept the responsibility for their bodies functional needs, it's the most rewarding experience I have had in my 30 years of practice. Personally, I know that if it wasn't for the Egoscue ecises that I do for myself, I would not be capable of doing the very physical job that I have and love at 50 years of age. I have no plans to quit helping those that need it. I'm so grateful to have a career that I love and is helping people in pain."
"I have been practicing Egoscue for 18 years and pursued a career in posture alignment as a massage therapist. Everyday I now get to work with clients to educate them on the importance of postural alignment and they are getting pain free. Together we get to see our world get better through total body health."